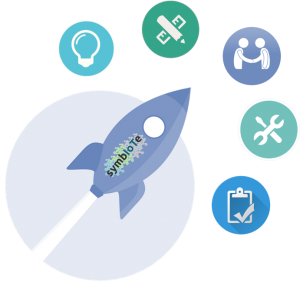 We are pleased to inform you that the 1st Open call is now launched. symbIoTe project will fund third parties (companies, start-ups, research centres etc.) for implementing specific extensions addressed to federate IoT platform to symbIoTe system, leveraging on the Open Source software, tools and solutions developed within the project.
Apply and make your IoT platform symbIoTe-compliant. The deadline for submitting your proposal is 28th of February.
Please find all information here and make sure you don´t miss this opportunity.
 We look forward to work with you!