Newsletter nr.2 November 2017

The IoT world is fast moving. symbIoTe is moving  fast as well.
Read our Newsletter to stay tuned on the latest advances of our work.
symbIoTe Software v1.1.0 Release

The fourth release of symbIoTe software has been published on GitHub on last Nov. 16, tagged as version 1.1.0.
We integrated 5 real IoT platforms into the symbIoTe ecosystem, 3 open-source  (OpenIoT, openHAB, and Node-RED), and 2 proprietary (Symphony by Nextworks and OpenUWEDAT by the Austrian Institute of Technology.
Launching the Second Open Call

Launched at the end of October this year, our Second symbIoTe Open Call will focus on augmenting the value offerings and expanding the ecosystem with new IoT platforms providers, application developers and small-scale deployments.
Up to €50,000 funding available (varies per topic), no equity.
Deadline Jan. 31st 2018, 17:00 CET (Brussels time).
Meet the winners: what our Open Call winners are doing in symbIoTe

The first symbIoTe Open Call has introduced three new companies in the symbIoTe ecosystem: OptionsNet, Terracom Informatics and Fincons. They are now reaching the end of their projects, and are completing the final details to implement the symbIoTe L1-compliance in their platforms. Let's meet the companies and find out what is their value out of joining symbIoTe.
Running Open Calls: our experience and takeaways

The first symbIoTe Open Call was launched in Q3-2016 and completed its administrivia processes in 9 months later. We planned it thoroughly with experts from within our Consortium in order to better attract IoT platforms and let them become symbIoTe Level 1 compliant. It has been an hard work, we got good results and constructive feedbacks. Based on our experience, we share some takeaways with the IoT community to help anyone dealing with similar tasks.
Takeaways from IoT Week 2017

After an initiatory participation at IoT week 2016, we have strengthened our participation into the IoT week event this year.
We've presented multiple results and software assets produced by our teams and demonstrated our IoT interoperation approach through the symbIoTe core services. Many good outcomes originated from our intense IoT Week coverage and the participation to the companion 1st Global IoT Summit.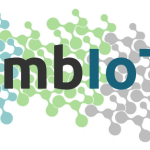 Meet the symbIoTe team
We've a dense agenda for the coming period. Come and meet us at the following events to get insights about our work. We'd be happy to discuss ways to collaborate.
Stay in touch
Twitter
Mail
YouTube
LinkedIn
GitHub
The symbIoTe Consortium