EduCampus
Modern universities are nowadays in global competition for the best students, respected teachers and innovative researchers. To increase the campus attractiveness universities provide innovative services like course information and registration, campus navigation, building and room information and registration and even authentication, authorization and payment with the aim to provide the best learning, living and working environment on their campus.
Our "Educational Campus Service Federation" (EduCampus) use case aims at supporting universities in cooperating with each other and in building interoperable remote campus services. To achieve these goals this use case will implement two exemplary campus services, a campus navigation service and a room reservation service, as a collaborative service between two universities, the Karlsruhe Institute of Technology (KIT) and the Université Pierre et Marie Curie (UPMC).
Smart Stadium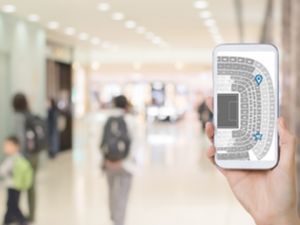 Our Smart Stadium concept takes advantage of the symbIoTe technology to provide stadium visitors with a complete experience around the sport event, which starts even much before they arrive to the stadium, and continues when they are back at home. Thanks to symbIoTe, stadium managers can leverage all IoT platforms and devices available at the stadium to provide added value services that enhance the fan experience.
The provision of those services require the use of several technologies based on different IoT infrastructures, either permanently installed in the stadium or deployed or made available for a specific event, which our symbIoTe-enabled applications will discover and take advantage of:
Indoor location services, based on the specific location of the visitor.
Information on available services, offered by the stadium manager.
Promotional information and offers from third parties operating added value services.
Remote ordering services from visitors to service providers.
The location for executing this trial is being investigated among Barcelona (Spain), Oslo (Norway) and Zagreb (Croatia).
Smart Yachting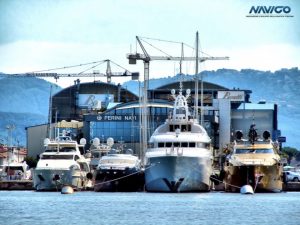 Our Smart Yachting use case aims to exploit the potential of IoT applications in the context of touristic ports (Marinas). It aims at facilitating, through automation and by exploiting data from sensors, the processes between the personnel on-board of a boat and the various actors of the Port. The vision is to transform the whole port in a unified "platform", an infrastructure capable to expose data and common services to visitors (yachts and persons).
The use case includes two scenarios:  Smart Mooring and the Automated Supply Chain. The former aims to automate the mooring procedure of the port, simplifying a quite bureaucratic process in a strongly regulated context. The Automated Supply Chain is based on the idea of identifying, through IoT sensors, the needs for goods and services on board, so that automated requests for offers can be issued on the marketplace platform in the Port (Navigo Digitale platform) to manage any kind of resupply, from maintenance services to consumables. The showcases involve the following IoT platforms.
Navigo Digitale (Port): to manage digital assets and services pertaining to harbours used for boating and yachting.
Symphony (Yacht): the Yacht IoT platform based on Nextworks' Symphony, capable of supervising life on board, mechanics, navigation and comfort.
Navigo Digitale Yacht: a low-cost yacht's IoT platform under development.
The trial will be implemented in the Port of Viareggio (Tuscany, Italy).
Smart Mobility and Green Routing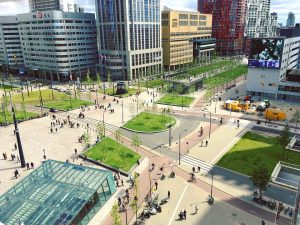 The Smart Mobility and Ecological Routing use-case addresses the problem of contextualized routing through urban areas that takes into account information regarding air quality offered by many European cities nowadays.
This use case offers the ecologically most preferable routes for motorists, bicyclists and pedestrians based on the available traffic and environmental data acquired through various platforms. Municipality governing bodies benefit from such use case, by improving the quality of living for their citizens and subsequently through reduction of the health care costs. Additionally, the use-case will offer to users to search for Points of Interest and filter the results by contextual parameters such as air quality, noise pollution and parking availability. symbIoTe will leverage on platform interoperability to allow developers of mobility apps to easily access and handle data from different sensors in a unified way.
Four platforms are involved in this use case
OpentIoT, from the University of Zagreb, for mobile devices;
Uwedat, from AIT, for data from fixed sensors and routing service;
MoBaaS, from Ubiwhere, for ecological routing services;
OpenStreetMap, 3rd party platform, to calculate routes and manage PoIs
The trial will be implemented in the cities of Vienna (Austria), Zagreb (Croatia) and Aveiro (Portugal).
Smart Residence
Home services are getting increasingly connected both within the houses, but also to the outside world. To be attractive for the users and for developers of applications, we see the need to achieve interoperability and federation across platforms and domains. As an example, alarming services often utilize movement sensors to detect intruders. These sensors can, however, also be used for health monitoring (fall detection, dementia support, etc.), or for adjusting and controlling ambient light and the heating system. Enabling this multi-functionality of such devices will enable the design of flexible applications being not reliant on a single type of hardware.
This use case will demonstrate interoperability across different smart home IoT solutions through a generalized abstract model to describe inter-connected objects. It will provide dynamic configuration of available services and a natural and homogeneous user experience. A health monitoring system, in addition to the smart living platform, will create a comfortable, safe and helpful living/residence environment.
In symbIoTe two scenarios are being developed:
energy saving in the private home, depending on actual presence and usage of the building;
smart IoT for healthcare and data integration with legacy health platforms.
The trial will be implemented in the Nextworks premises (Pisa, Italy) and AIT labs (Vienna, Austia).