e-News #2-2017: Meet the winners – What our Open Call winners are doing in symbIoTe
The first symbIoTe Open Call (OC1) has given our project the opportunity to work with three interesting and innovative companies: OptionsNet OE, Terracom Informatics Ltd and Fincons Spa. These OC1 partners have started implementing their Extensions on June 1st, 2017. Today, as we are reaching the end of the projects, the three companies are working on the final details to make their platforms symbIoTe L1-compliant. Let's meet the companies and find out what is their value out of joining symbIoTe.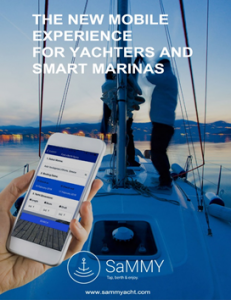 OptionsNet OE is a company operating in the city of Patras, one of the strongest technological hubs in Greece and South East Europe. OptionsNet was founded in 2000, aiming to provide innovative solutions in the fields of Information Technologies and Smart Application development. During the last four years OptionsNet strategically focused on Maritime ICT domain and developed systems & solutions in this sector. OptionsNet is offering SaMMy, a "Smart Platform for the Management of Yachting Marinas", which is an IoT cloud-based solution for the yachting industry that enables the marinas to efficiently manage their resources, to attract and serve more yachts and support the local markets by linking them with the yachting community. Its main goal is to simplify marinas' operational processes, strengthening the yachters' engagement with them as well as with the surrounding economies and also offer easy-to-use online services for the end-users (yachters, skippers, crew members). Taking advantage of its open architecture SaMMY can complement any IoT-based marina management system, enhancing the availability of marina's data resources. In this way cross-domain applications will be attracted to use these resources in order to provide added-value services and applications. The platform has been already tested in maritime environment. A fully-featured platform has been successfully deployed in the Northern deck of Patras Port (www.patrasport.gr), that hosts mega-yachts between 20-50 meters long and the marina administration system has been installed at Patras Port Authority at June 2016 and it is still operating. SaMMY already serves five prestigious Greek marinas (Zea, Gouvia, Kalamata, Patras, Lefkas) and one Cypriot (St. Raphael). Nineteen (19) more Greek Marinas as well as a significant number of marinas in Adriatic Sea and Cyprus, have been already contacted and it is planned to be SaMMY members at the summer of 2017. Becoming symbIoTe-enabled, SaMMy will share data to 3rd parties cross-domain applications. Additionally, SaMMY will be able to exploit different domain IoT devices' data, as well as other symbIoTe-enabled resources for improving its market potential and upraise its value proposition to its clients (marinas and yachters).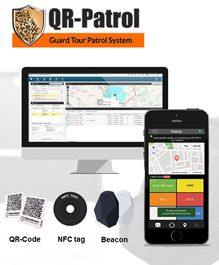 Terracom Informatics Ltd was founded in 1999 at Ioannina city (Northwestern Greece) and it provides software solutions mainly for the physical security sector. Three years ago, QR-Patrol (www.qrpatrol.com), an online cloud/mobile platform for guard tour management, has been launched on the international market. Today, the system has gained wide acceptance with big customers (like G4S, Brinks, Eurojust, Deutsche Börse Group) and now has more than 750 customers in 62 countries. The new version of the system, QR-Patrol PRO, integrates Internet of Things technologies, such as beacons and wearables, in order to provide innovative services like indoor location and man-down detection. QR-Patrol PRO is the first guard tour system worldwide that integrates IoT. A security company with a team of guards, who perform static guarding or patrol tours, can use QR-Patrol PRO in order to monitor, administrate and communicate with the workers in an instant and efficient way. Beyond the security market, the solution can also be applied to companies or organizations who wish to supervise their premises or equipment (e.g. hospitals, universities, airports, maritime, property management companies, parking lots etc.) as well as companies that employ lone workers (e.g. cleaners, maintenance staff etc.). This extension will provide an excellent example of a vertical solution (in the rapidly emerging domain of physical security) that will interoperate with other IoT platforms in several business domains and it will enrich the symbIoTe's uses cases.
Fincons Spa is an International leading Consulting and System Integrator company, providing tailored and end-to-end software solutions and ICT services to tier-1 leaders of several markets, with presence in Media & Entertainment, Banking & Insurance, Transportation, Utilities & Energy, Manufacturing and Public Administration. Fincons has launched SoundMapp, an IoT-based solution for SmartCities and their citizens, to measure and report the surroundings noise levels through the usage of smartphones microphones with a social dimension: enabling sharing of data and citizens opinions and concerns to the city government. Thanks to SoundMapp, municipalities and city administrators can have an immediate outlook of the impact of sound pollution to their population with the help of sound "maps" representing the different levels of noise measured and crowdsourced in a graphical way. The ultimate goal is to identify the "critical" areas of their cities and plan adequate recovery actions.  The SoundMapp platform consists of two client applications, targeting two different users segments, namely citizens and municipalities. The SoundMapp mobile application for citizens allows to: get noise measurements thanks to IoT and sensors (e.g. Smartphones microphones); geo-localize measurements; share measurements and comments on social networks; share measurement with municipality administrators. On the other hand, the "Municipality Cockpit" web application for Smart Cities allows city administrators to: monitor the level of noise in their cities, at a given location and time (i.e. heat map); receive feedback from citizens about their quality of life, given the noise measurements. The SoundMapp platform has been validated and already tested into two scenarios: the city of Genoa (Italy) adopted it for a spot experimentation during the validation period of the RADICAL project, while the city of Bari (Italy) decided for an independent experimentation as internal project. Integrating the SoundMapp platform into an advanced and standardized middleware like symbIoTe will make easier to combine sound data with other data already available (e.g. localization of construction work sites, traffic jams, hospital, air quality), so to provide more advanced monitoring capabilities to city administrators. Additionally, the integration of SoundMapp will enhance the Smart Mobility and Ecological Urban Routing use case of the symbIoTe project.